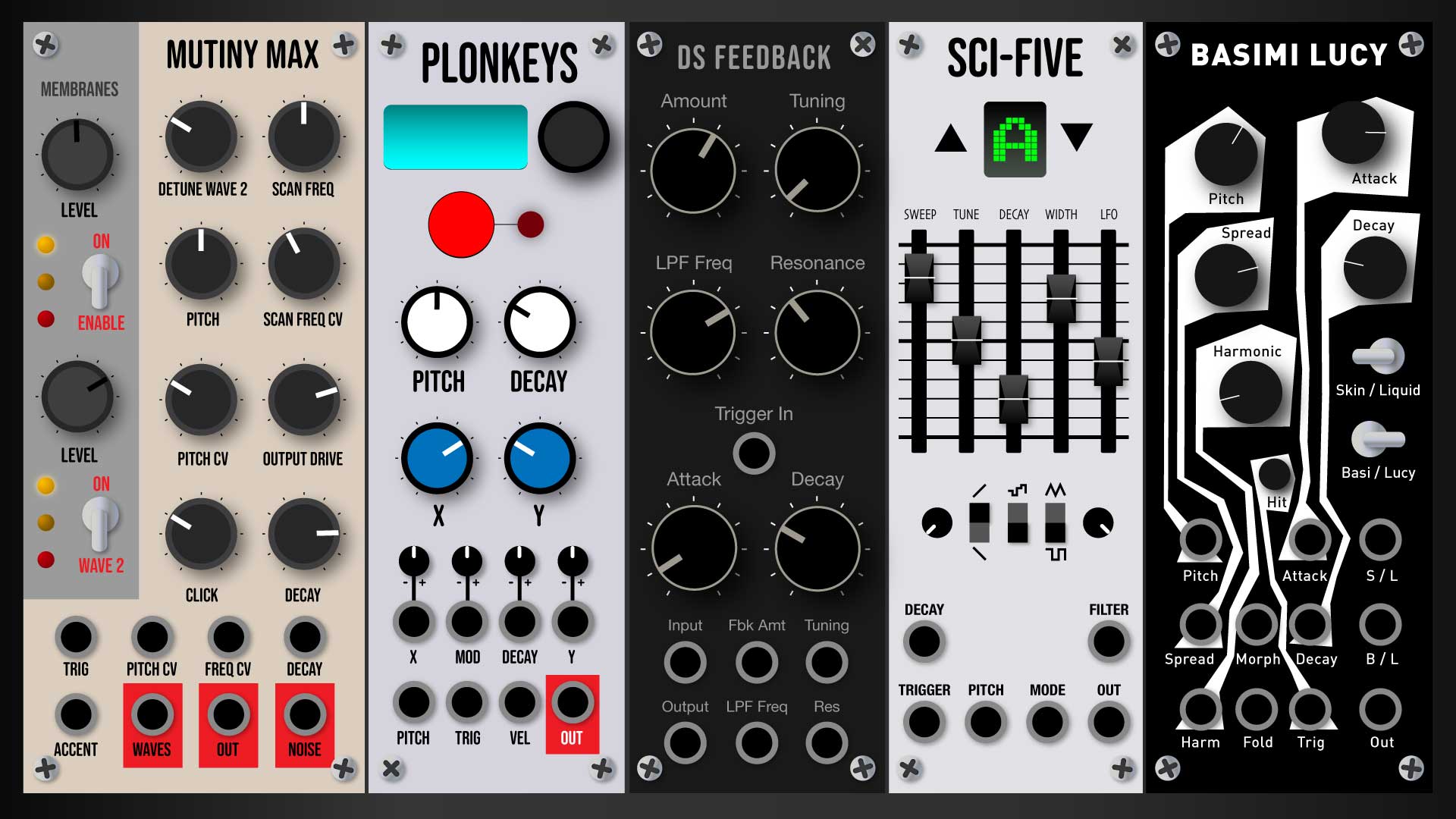 DECEMBER 2022 Sample Pack:
EuroCrack
Five of the most beloved eurorack drum modules, sampled both directly and also through 500 series distortion and compression units.
Includes: 244 Plonkeys, 66 Basimi Lucy, 64 DS Feedback, 74 MutinyMax, 96 Sci-Five
Sample resolution: 44.1Khz/16bit
No login required to download for a limited time.
Please login to download the rest of the free sample packs!
Want to try the sounds first? You can! Just check out websynths.com/grooves.
Join WebSynths today!
It's FREE.
Already have an account?
Please sign in.