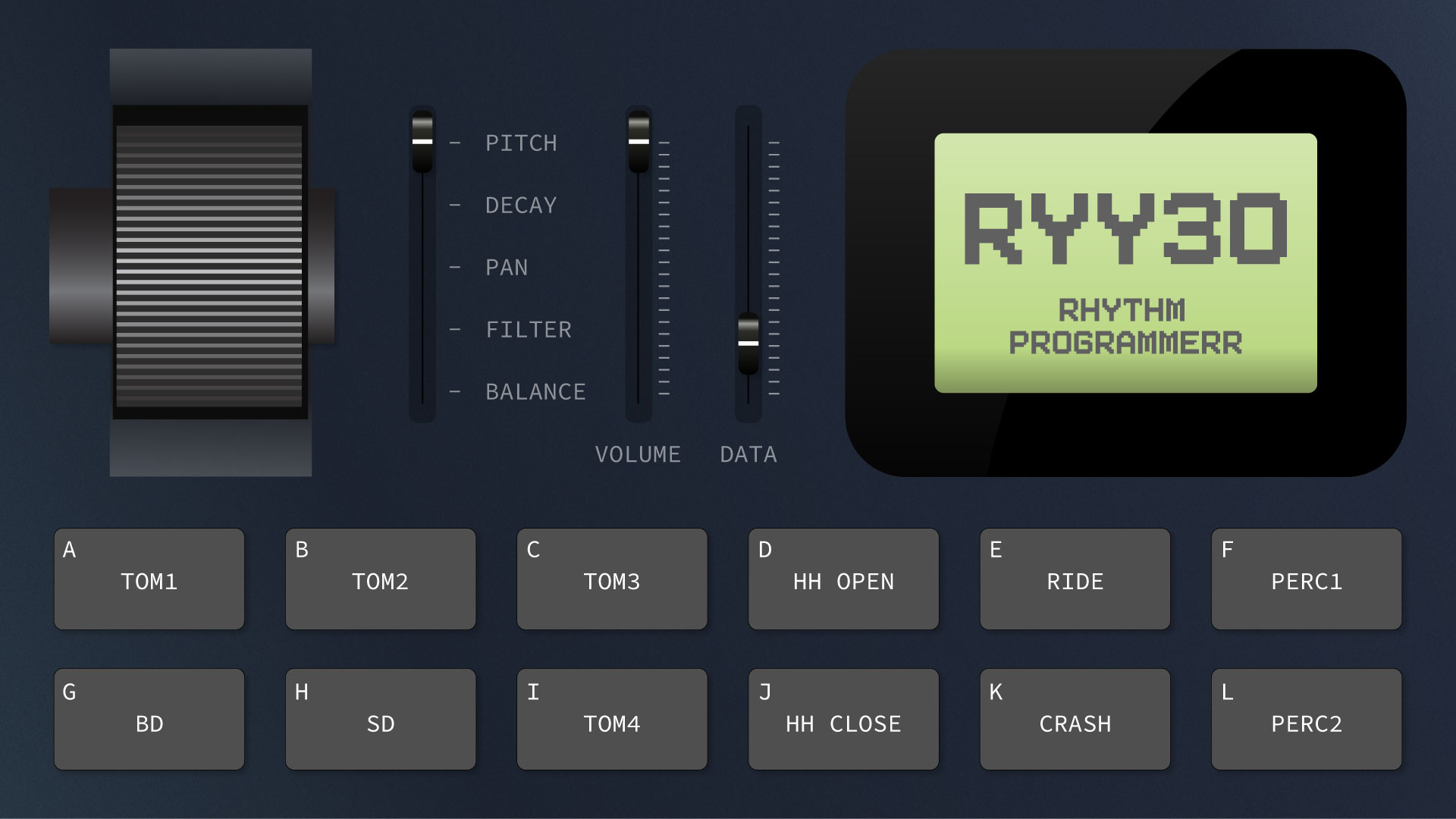 TEST TEST MARCH 2023 FREE SAMPLE PACK:
RYY30
A rompler based rhythm programmer from 1991, sampled through a 1073-style preamp and also through an h949 pitch shifter, a 610 tube preamp into a 500 series distortion unit and a 1176 style compressor. A unique aspect of this machine was that it feature a modulation wheel that could be used for pitch or filter bends.
Includes: 80 Kicks, 100 Snares, 80 Cymbals, 80 Toms, 100 Percussion, 32 FX
Sample resolution: 44.1Khz/16bit
No login required to download the standard version for a limited time.
ALSO AVAILABLE:
RYY30 Expanded
Includes: 136 Kicks, 160 Snares, 100 Cymbals, 108 Toms, 171 Percussion, 42 FX
Sample resolutions: 44.1Khz/16bit, 48Khz/24bit, 96Khz/24bit, 192Khz/24bit
Please login to download the rest of the free sample packs!
Want to try the sounds first? You can! Just check out websynths.com/grooves.