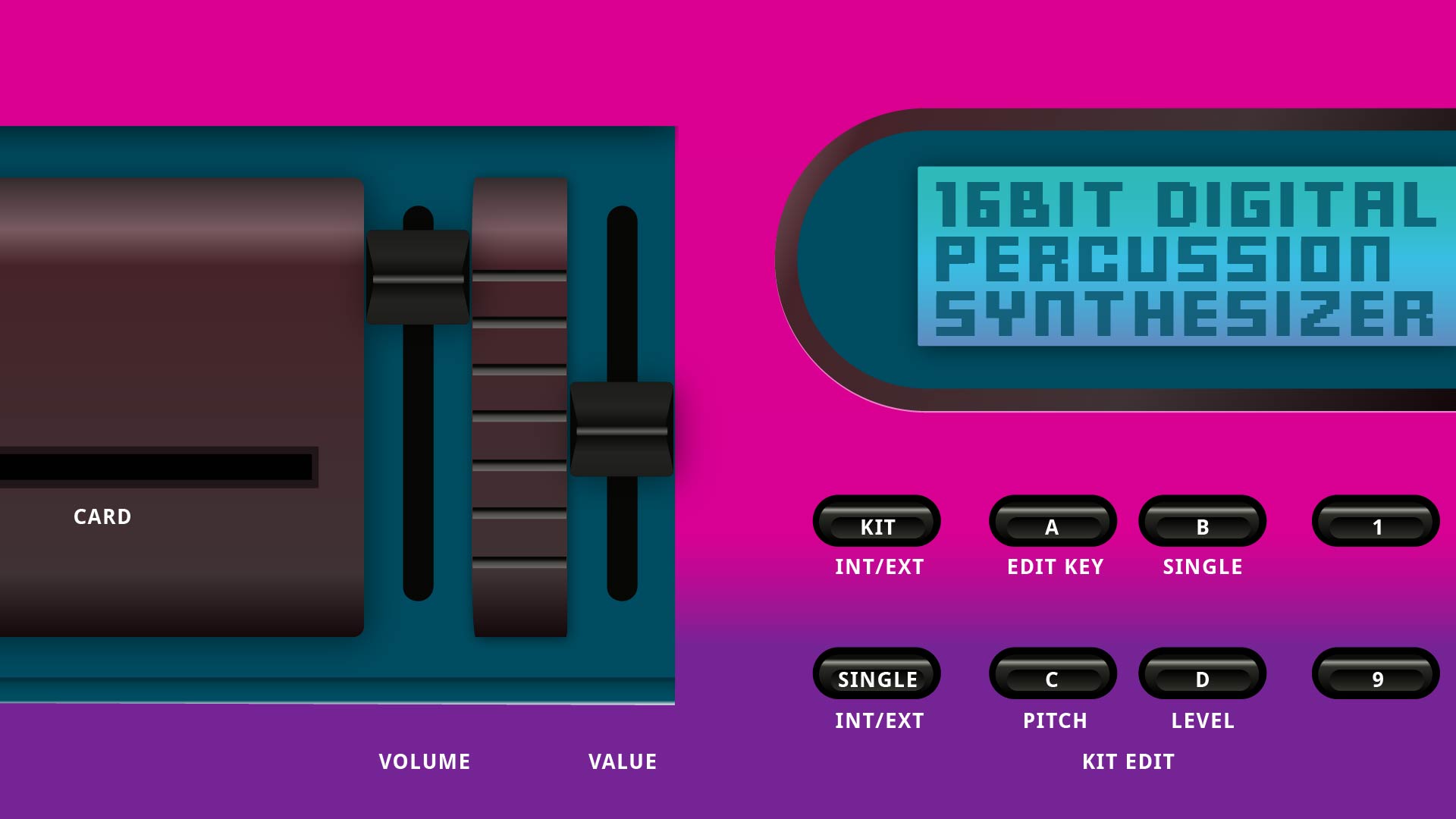 FEBRUARY 2023 FREE SAMPLE PACK:
X-Dee Five
A 1989 digital percussion synthesizer, containing a cornucopia of Synthwave percussion sounds, sampled through a 1073-style preamp and also through a 610 tube preamp into a 500 series distortion unit.
Includes: 28 Kicks, 50 Snares, 24 Cymbals, 26 Toms, 78 Percussion, 69 FX, 50 DC
Sample resolution: 44.1Khz/16bit
No login required to download the standard version for a limited time.
Please login to download the rest of the free sample packs!
Want to try the sounds first? You can! Just check out websynths.com/grooves.
Join WebSynths today!
It's FREE.
Already have an account?
Please sign in.